Looking for Wrexham Zebra – You Found Us!
Smart Print & Labelling
The smart choice for your Zebra printer, mobile computer and label needs.
You've arrived here having seen our Wrexham Zebra LED pitchside adverts at Wrexham's Racecourse Ground. At Wrexham Zebra, we're delighted to be showing our longstanding support for Wrexham A.F.C. for every home game for the 2021/2022 season.

It's an exciting time to be in Wrexham and at Wrexham Zebra we're thrilled to be part of it. Based in Wrexham, Smart Print & Labelling is the home for all of your Zebra printing, scanning and mobile computing needs.
We are proud to be a recognised and authorised Zebra business partner – we provide our customers with the highest quality, genuine Zebra products.

We stock a wide range of Zebra products including: printers, labels, thermal transfer ribbons, mobile computers, barcode scanners, printheads and label software. Above all, our promise is to offer you great service, competitive pricing and unbeatable value in addition to a friendly approach to business.
Head over to our website www.smartlabelling.co.uk to shop our full range of Zebra products – we offer free UK delivery on all orders.
Zebra Printers
Shop our range of Zebra desktop, industrial and mobile printers.
Zebra Mobile Computers
Shop our range of Zebra Mobile Computers including TC2X, TC5X & TC7X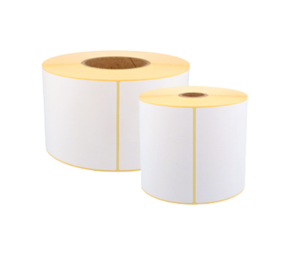 Zebra Labels
Shop our range of desktop and industrial direct thermal and thermal transfer labels for Zebra printers.
Zebra Ribbons
Shop our range of Zebra desktop and industrial thermal transfer ribbons.
Zebra Printheads
Shop our range of Zebra replacement printheads for desktop and industrial printers.
Zebra Barcode Scanners
Shop our range of corded and cordless Zebra barcode scanners.
Contact details for Wrexham Zebra
Smart Print & Labelling Ltd
3K2 Redwither Tower
Redwither Business Park
Wrexham Industrial Estate
Wrexham
LL13 9XT

Email: sales@smartlabelling.co.uk
Phone: 01978 437537

Our sales office has been based on Wrexham Industrial Estate in Redwither Tower for over 10 years.
If you have a question about any of our products or services and would like further information, then please get in touch with us at Wrexham Zebra using the above contact details. In the meantime, we look forward to hearing from you and discussing how we can provide a solution to your Zebra requirements. Wrexham Zebra is brought to you by Smart Print and Labelling.